KOGI'S FIRST DAUGHTER WHO IS A SICKLE CELL WARRIOR
Meet the 24 year old sickle cell warrior as she shares her beautiful story.
The world don't get to talk about sickle cell but they do in the case of cancer,HIV and the likes but I have lived with this disease for 24 years.
I've been stigmatized, discriminated ,I have lived in regret but not anymore
"Consider for a moment a boisterous child, full of life, loved by all this child started to grow thin and begin to develop yellowish eyes and a protruding stomach sometimes go through oxygen, may or may not get to be transferred but of course normal saline, injections and a strong pain killer which is always at bay.
The scenario is getting rather too touchy right well this is the story of my life and this has been me for 24 years.
BACKGROUND
My name is Matthew Judith Ojonugwa, from Kogi state, a final year student of kogi state polytechnic lokoja, born on the 16th of march 1995.I'm currently lokoja based from a family of 6 now two males and four females, I'm a sickle cell patient being the 4th born and the second carrier of the disease
The first carrier of the disease (my elder sister) died when i was barely five years old. Had my early school days in LEA primary school Lugbe,Abuja then graduated to Bishop Del-isle College Lokoja Kogi State and then proceeded to Kogi state polytechnic Lokoja where I had my OND and HND respectively.
I am currently on Zimmer frame walker and a walking aid as a result of some sickling complications of battling sickle cell Anemia currently out of school due to the present state but hoping to go back to complete my exams and sign out by Gods grace
I am a sickle cell advocate and still fit, a fighter and a survivor; before I commence further this is to every warrior reading this.You are beautiful, you are strong don't let the pain define you..be optimistic about life and the world is yours.
MY STORY
February 2019 was the beginning of my worst attack battling sickle cell a complication known as A vascular Necrosis of left my hip.
It all started just when I had a month to my first semester exams gotten my project topic and was happy that in the matter of months I will be graduating not knowing sickle cell was about to strike me with a nightmare I will never forget.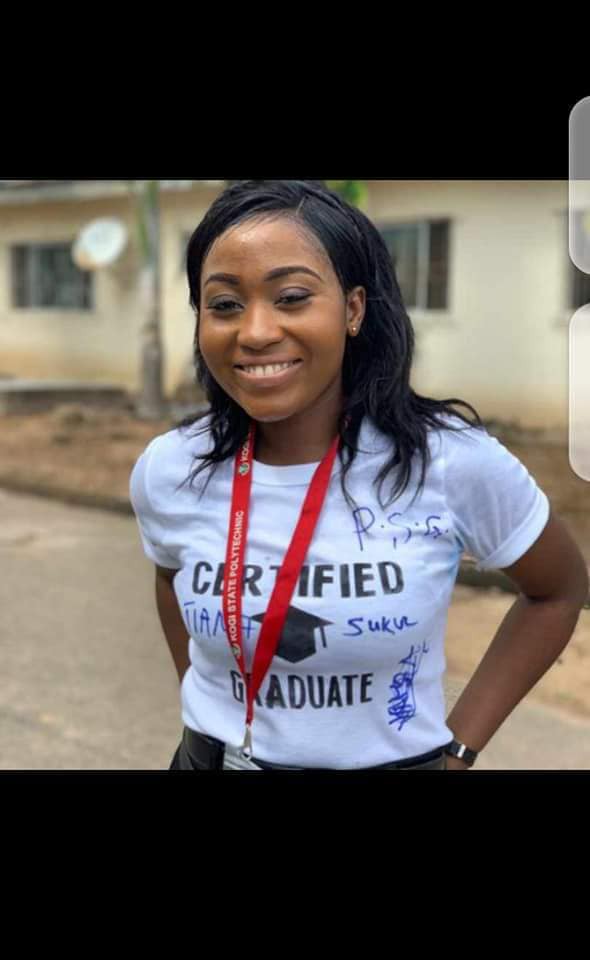 Aside this I remember I was told I was diagnosed of this disease at an early age because of the frequent crisis,my parents knew from the onset that I was a carrier just like my elder sister Jane of blessed memory she died while I was barely five years old.young as I was then I could recall how she would always cry at night in pain I didn't really get to understand the name of this till I was 10 years old when my mum died leaving my dad to saddle all the responsibility.
We were all heartbroken and I was pained the most ..life dealt me a heavy blow I began to shiver owing to the fact I thought I was gonna die like my elder sister..I have not known life without a crisis, it hasn't been easy but I am stronger than what you think, I have outlived every negative prognostication too
Sometimes I'm out of school for almost a term, sometimes I just come to write exam and with Gods faithfulness with the sickle cell intelligence God gave us i always aced my exams
So in February 3rd 2019 it started right in my apartment in school with a mild fever then crisis I was fine. march 6th 2019 few days to my 24th birthday I slept and woke up, got chit chatting with my room mates while in the room playing and listening to music I got up to go to the toilet so after a few steps I started hearing a squeaky sound in my left hip at first I thought maybe because I just woke up and was probably exhausted and all I shoved it aside but that night I couldn't sleep the pain persisted it was all excruciating pain, no comfort, no joy I managed the pain for a month coupled with my drugs and painkillers exams was barely a month away …things later got out of hand that I could barely walk or do anything myself my room mates practically helped out I tried my best too not to get all depressed I tried to hide the fact that I was being and needed help I concealed it from everyone ..things got so bad days after I finished my first semester exams I decided to tell my parents about this..plus I did bad in my last paper a day before the paper I was discharged from. The hospital and I couldn't pen anything down on my sheet as I was fully not recovered.
Fast forward to June I sought urgent medical help at federal medical center lokoja, I had an xray taken on the affected leg.the expression on the doctors Facebook i knew there was trouble he further explained that I had avascular necrosis of the left femural head of my hip stage 4 and I will require a hip replacement surgery.This is my first time to hear of such sickle cell complication. While growing up I hated to be called a weakling or a sickler i was tough skinned from birth,I was totally dumbfounded funny thing the leg never gave me any sign before that time,no pain,no hit, nothing.The X-ray revealed it has badly been eaten.Fast forward to surgery fees,I was told it was expensive and the money wasn't even available step mum managers a provision stall outside our home and dad isn't working.With the pain I was asked to use a walking aid to help movement around for some time before I get money for the surgery couple with getting all the required drugs and coming for physiotherapy
All these happened to me not just saying..these are realities and my challenges battling sickle cell.
I had supportive friends and family who went all out to crowd fund money for me to go for my surgery and in august 30th 2019 I had my surgery done, God did the miracle, the surgeons and anesthesia doctor's were all on guard that day,I was arranged for the surgery on the 30th by 10,a.m
When i entered the surgery room i was visibly shaken I was till to erase every iota of fear and doubt in me, luckily the doctors present were Christians they broke into a song i was calm..tension was calm , two days before the surgery August 28th to be precise i was admitted and kept under a close watch, a day before the surgery 29th I was prepared by the doctor for the surgery the next day I was so tense, BP rose high i was asked to take a drug to ease my anxiety and not to eat or drink water once its 10.p.m on 29th after the drug and 6.a.m on 30th the second drug should be taken with just a shot of water
Cannula was placed in my hand that night too.Done tests were also carried out.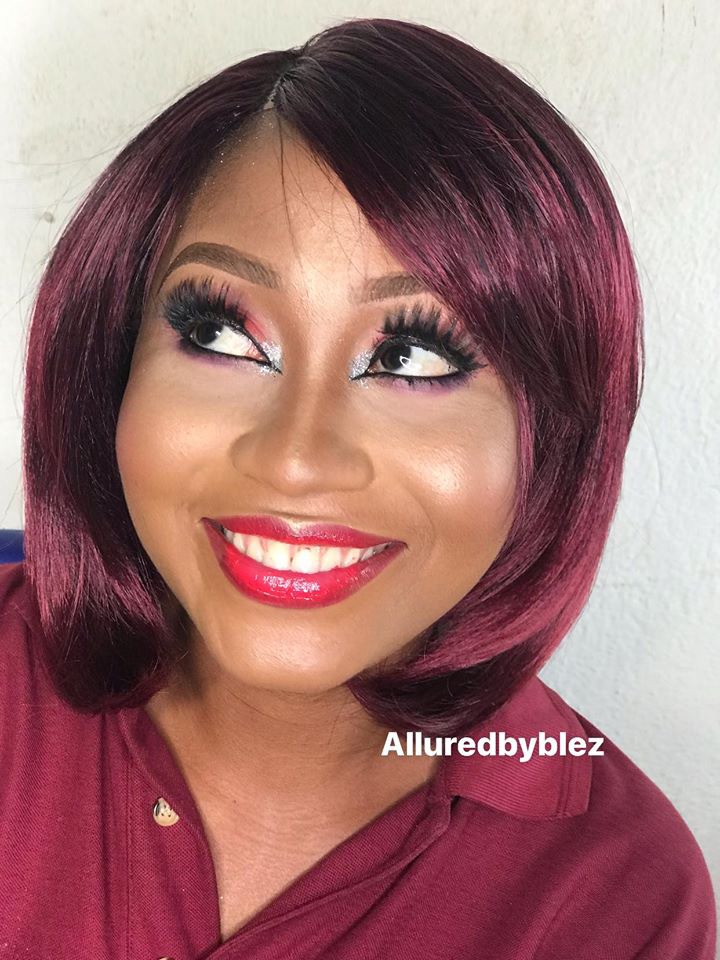 *THE D- DAY 3OTH*
The anesthesia doctors were at bay to always make sure they were topping up the epidural ..my bp was comstantly in check too
Surgery was done by Doc Olaniyan Sunday Chief head surgeon medical center lokoja
I was made to pull off everything I was wearing and I laid sideways before then a needle like thing was inserted on my back near the two bones close to my spinal cord and an injection was fussed twice I felt a sharp pain and a cooling effect next thing I couldn't my lower body became numb , I laid side ways and the surgery began from 10.a.m to 3:15.p.m
Till date I battle the hip pain,I am a survivor, a fighter and a conqueror a testimony of Gods glory and goodness I know I have a purpose in life.
All I want to do is to create sickle cell awareness, a task that must be done, reach out to misinformation confused people who sees the disease as been contagious, its just a disorder and not a death sentence, there's a cure for us someday.
Get intending couples to be properly tested before getting married, the negligence and lack of infrastructural support has made some warriors die, here in Lokoja Kogi state i want to see how I can create a center for those living with sickle cell awareness.
I believe sharing my story on all my social media platforms and my experience alone is some hope and encouragement to the public and someone out there going through a more depressing condition should brace up to life .
There's this norm and believe that we don't leave up to 15 years old we don't even age up to 30 well I'm 24 years old and still waxing for the glory of God, I know and have warriors who has lived for even 90's
I want to be a VOICE for and to my fellow warriors out there , I want to be a sickle cell ambassador in Nigeria.
The stigmatization and discrimination is a kill joy, I want to tackle these and more in my own little way with my ever ready team mate as God enables me.
Yes if only my parents knew they wouldn't have gotten married but they got married in the Analog days when technology wasn't as smooth as we have it now, when there was little or no awareness ,we live in a digital world now let's seize this great opportunity and see how we can together unsickle our future generation from this disease cos I'd truly hate to see a new born brought into a life of pain.
I live in constant pain but I'm not giving up anytime soon
I want to call upon government and cooperate bodies for better health care facilities for sickle cell , sickle cell is believed to be a black man's disease but not withstanding it is every body's business and it affects and concerns the world so long as love, marriage and reproduction is concerned and all these counts in life.
I intend to see that JUDITH OJONUGWA SICKLE CELL FOUNDATION (JOSCEF) thrives even in thorns
I want to pass a message with these hash tags
#You can be sickle and still fit
#Know your genotype
#Fighting sickle cell is in my blood
#Sickle cell is real
We can inscribe on T shirts, caps, banners, shows, interviews brief but concise documentaries and whatever medium possible
Amidst all these I am a peer educator for HEAL FOR AFRICA INITIATIVE
MEMBER OF REAL PLATFORM
AMBASSADOR SHE LEADS KOGI STATE
I'm a social media enthusiast
A travel blogger
A dancer
An entrepreneur
When the surgery was carried out successfully I was wheeler to the X-ray unit for a test so as to ascertain if there was any thing wrong ..was wheeled back to a private ward which served as my room for 3 weeks and counting.
Surgery Night
When I got back to the ward, family and friends were already there to receive me, I was told I can now eat bad my first meal of rice and beans around 6.p.m.
I laid on my back with my two legs held in auction with wraps of bandages and supported with a pillow, catheter was inserted into my vagina for easy urinals, from time to time the Anesthetic doctor was always coming to top up the epidural an injection inserted through a thin tube from my neck to my back.
That night I couldn't sleep at all I was wincing in pains, my legs was held in that position for 3 days, catheter was removed too.
I couldn't stool for a week or so as days turned into weeks i became so use to the routine of waking up in morning to be given fluids, injections and drugs.
My elder sister who was my caregiver was also saddle with the responsibility of bathing media by using a soft towel dipped in hot water.
DEATH IN THE HOSPITAL
On this night a woman who suffered from cancer gave up the ghost, the whole hospital turned quagmire as she had relatives who created a small scene, and there was a heavy downpour, she was taken to the morgue by an ambulance that night too.
POST OFF SURGERY
I had my post off surgery on the 4th of September exactly five days after surgery I started walking with my Zimmer frame Walker the physiotherapist Dr. Olumide made me do some little exercise that could make me flex the leg
I felt my legs, gradually and tactfully I was gaining weight on the ground.
DO'S AND DON'T
The physiotherapist Dr. Olumide gave me this instructions so that the hip won't get dislodged.
1.Do not excessively rotate leg inwards or outward.
2. Do not lift leg straight up in the air.
3. Do not force leg backwards
4.Do not cross legs whilst sitting, lying or standing.
On the 17th of September I was discharged with my bandages still on and was told to come back in a week time for wound dressing.
For 2 weeks now wound hasn't healed up, I was told to get Mega bit C, eat lots of vegetables, take enough fruits and fluid too, I had a nurse who comes to give me this at home.
1st October 2019
Noticed my left leg is longer than right.
I still feel sharp pains on the left leg
I now have a drop foot
About The Author